Paper Kingdom
Digital collages based on public domain scientific illustrations of plants and animals from the Biodiversity Heritage Library. You can make your own by downloading custom brushes with free and open source software.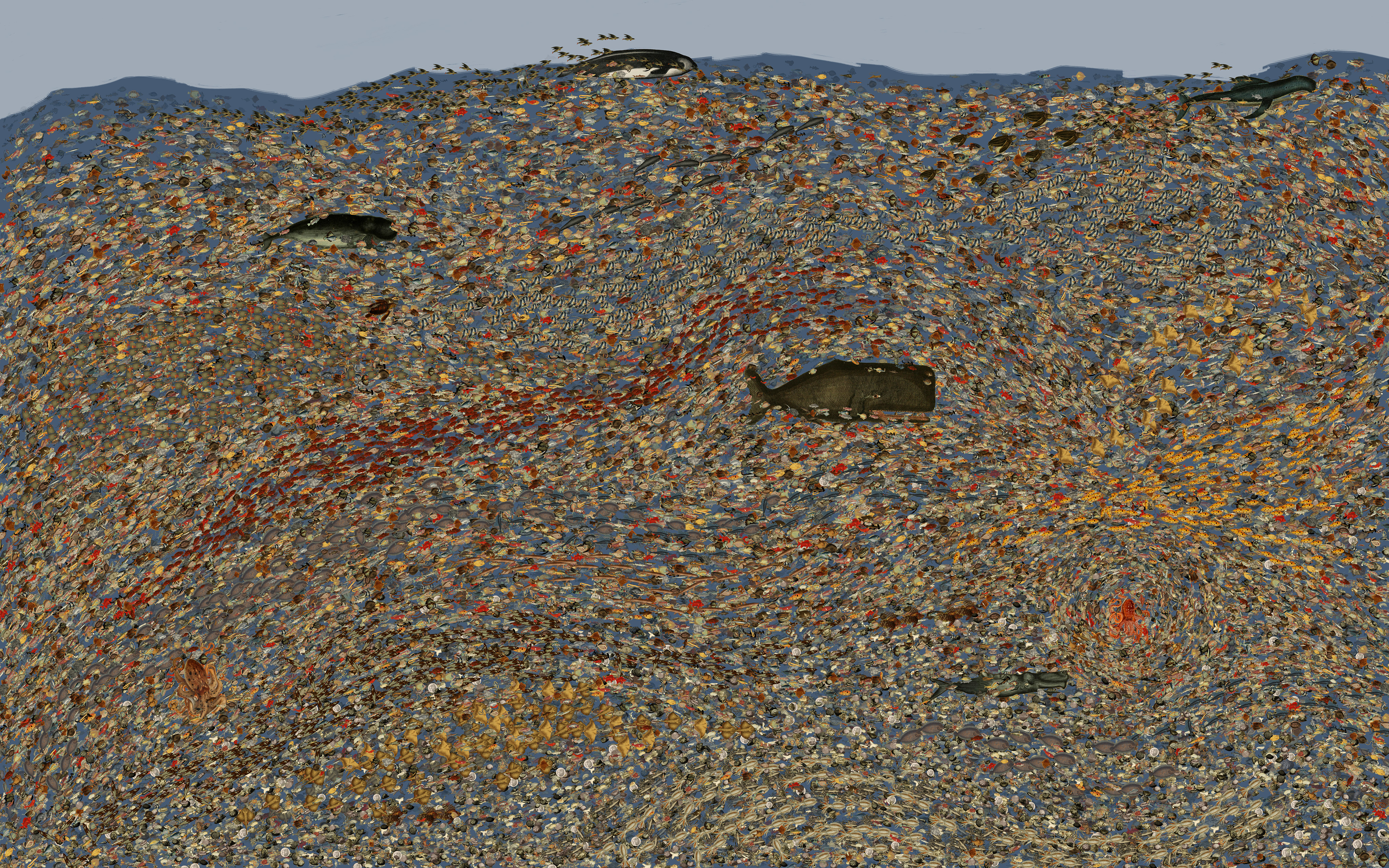 "Ocean Scene". Hover or touch to zoom. Credits.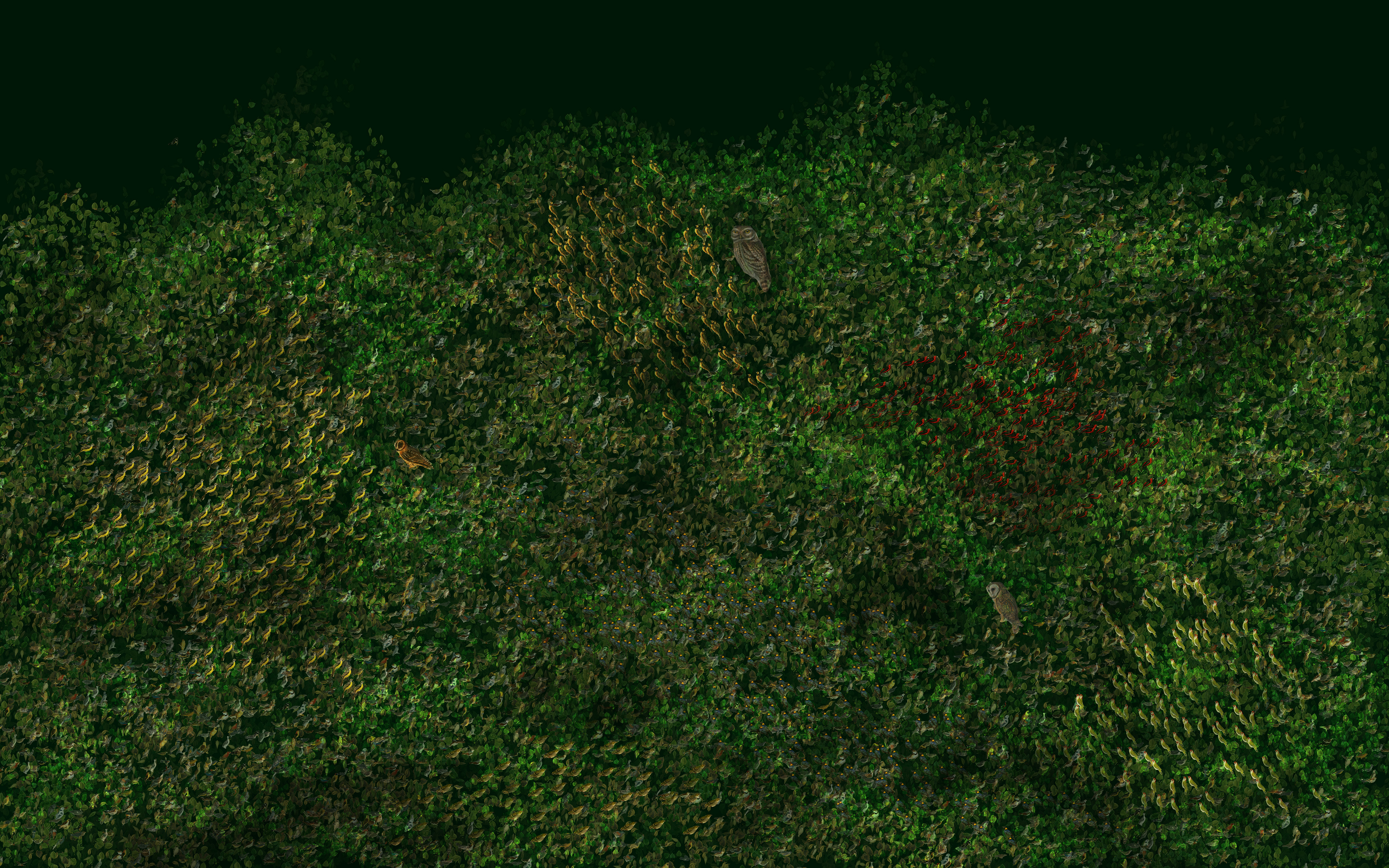 "Canopy Scene". Hover or touch to zoom. Credits.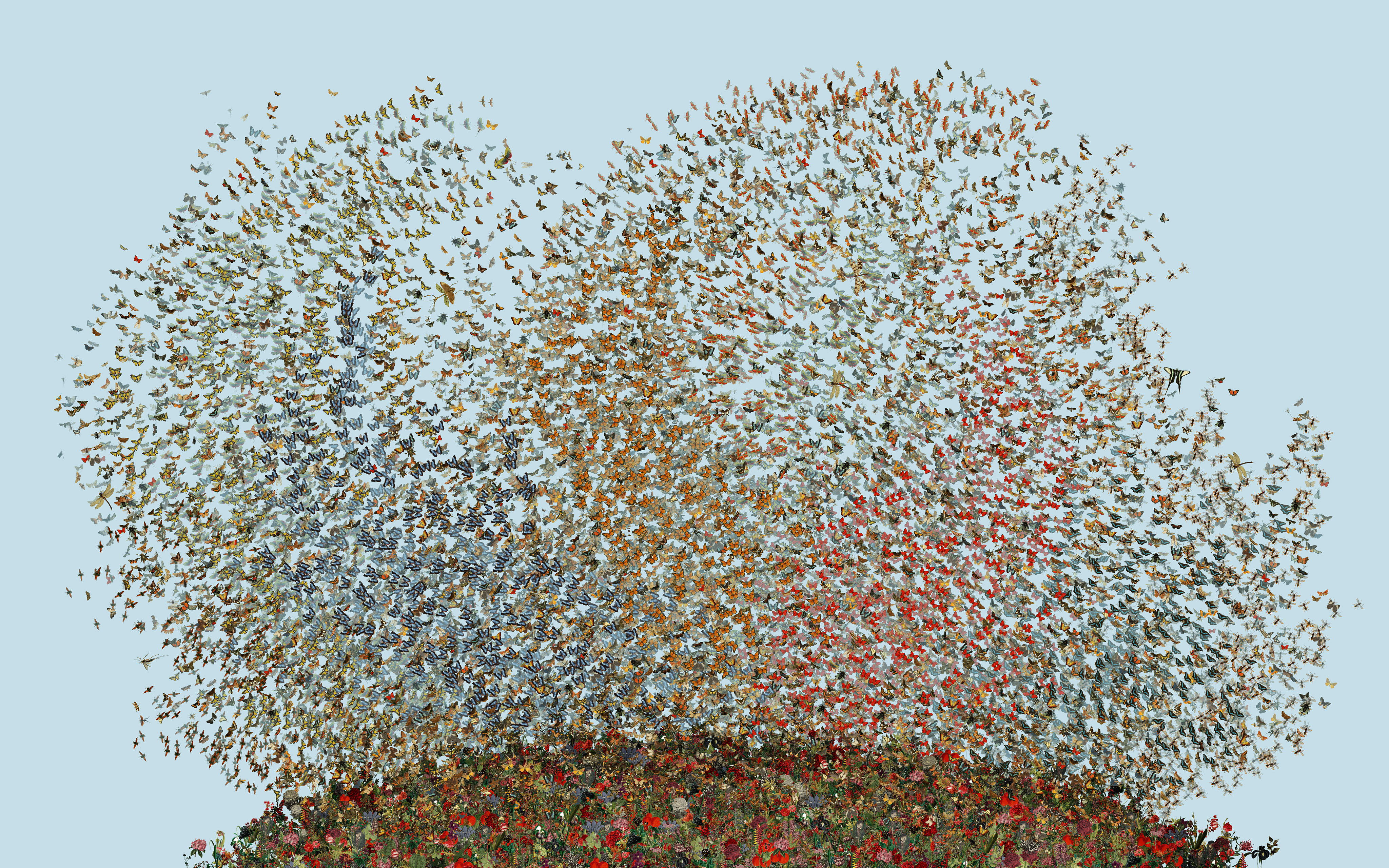 "Sky Scene". Hover or touch to zoom. Credits.
Creating Your Own Collages
I created these pieces using custom brushes that I developed. These can be used with free and open source software such as GIMP and Krita.
How did you process these images?
I automatically downloaded images from The Biodiversity Heritage Library Flickr page using the Flickr API with Python, filtering based on specific tags like "Fish", "Birds", "Mollusks", etc.
I then used OpenCV to extract the largest segment from each page. I then manually sorted through the best ones and normalized their orientation so they are all facing the same direction. I then used Python again to resize the images to the same size and combined them into sprite sheets. I then used GIMP to convert the sprite sheets into GIMP animated brushes which then could be imported into Krita and further customized.
Credits
All source images are in the public domain and were made available by The Biodiversity Heritage Library via their Flickr page. The Biodiversity Heritage Library improves research methodology by collaboratively making biodiversity literature openly available to the world as part of a global biodiversity community.
Ocean Scene Credits
Fish
Crustacea
Canopy Scene Credits
Birds
Leaves
Sky Scene Credits
Insects
Flowers